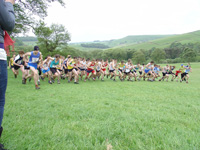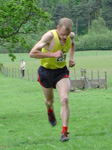 Saturday 26th May 2012
A good watch. The most expensive watches always has the advantages of simple design, white dial above a circle of Rome digital, second, minute, hour, Black Leather Watchband (now metal mechanical watch is more common), into precise, dozens of
fake breitling
years as one day. It is not a simple thing to send a man to watch, so for what kind of man to send what kind of watch is worth considering. Young men for sports watch young men generally show to wear sports shoes, back shoulder bag and cool, they see the brightly coloured color monster watches, facial expressions might focus more than to
replica rolex watches
see the pretty girl. However, time is getting to know, even the mental age is still a big child, eye wrinkles, brow of the vicissitudes of life always inadvertently asked to betray you. Not too much publicity multi-functional sports watch is more suitable. The thermometer, the stopwatch, the diving table, and all sorts of
swiss rolex
strange features make this kind of man as a novelty toy. Every day playing in the palm, so. This gift was more than every day of the call, asked him if he wanted to you is much better.
The Shutlingsloe Fell Race is challenging 3km fell race through fields, woodland, a river and ascending to the rocky moorland summit of Shutlingsloe (505m), the 'Cheshire Matterhorn'. We will also have an U10 and U12 races which are suitable as an introduction to fell running for junior runners of all standards.
Runners of all standards are most welcome to compete and to visit the Rose Queen Fete taking place at Crag Hall on the same afternoon.
All races are run in accordance with FRA rules.
Location
Crag Hall, Wildboarclough, Cheshire SK11 0BD (Grid Ref SJ 988 589) [Map]
Schedule
12:30

13:00

13:00

13:30

14:45

~15:45

Gates Open

Under 10s Race (minimum age of 8 on the day)

Rose Queen Fete Opens

Under 12s Race (minimum age of 10 on the day)

Open Race (minimum age of 12 on the day)

Prizegiving (in Rose Queen Fete)
Courses
All courses start/finish at Crag Hall on the slopes of Shutlingsloe [picture]. Please note that as all courses cross private land no training should take place before the event, except on those parts of the courses which follow public footpaths and rights of way.
All courses are partially marked.
Entry
How to Enter
Please complete and sign the Entry Form and send it with a cheque to cover your entry fee made payable to "Wildboarclough Church" to: Jon Mayne, Toothill House, Macclesfield Forest, Macclesfield, Cheshire, SK11 0AR. In order to receive confirmation of your entry please either provide an email address on your Entry Form or enclose a SAE with your entry. Entry and race number pick-up on the day will be available.
Race Entry Fees
? pre-entry or ? (? Juniors) on the day. There will be a further charge of ? per adult (tbc) on arrival at the event to cover entry to the Rose Queen Fete. No additional charge for entry into the open race team competition (teams of 3). All profits go to support Wildboarclough Church.
Open Course Records
| | |
| --- | --- |
| | Men: Simon Bailey 15:11 (2004) |
| | Ladies: Jackie Lee 18:57 (2008) - No records kept before 2002 |
Prizes
Prizes will be awarded in the grounds of the Rose Queen Fete as soon as all the results have been collated.
U10
& U12 Races
First

The spring and summer, spring and summer is the tail, the

rolex datejust

beginning of volatile weather, the temperature is warm in the early cold, relatively easy to catch a cold. At this point, often on the dress will be very interesting, generally wear a short sleeved inside, and then a long sleeved coat, and can not be too ventilated, so there have been cross dressing tricks. In fact, at this point, in general, watches can change the

rolex replica watches

style, because the weather is getting warmer and warmer, we gradually restored the movement, you can choose some sports and leisure strap used. And this time, many watch stores in order to meet may day, there will be some preferential activities, if you want to buy watches, this time to buy casual sports watch is also good, the

fake omega watches

next mobile phone will. Rolex submariner series 114060-97200 black watch disc

three finishers (boys and girls)
Open Race
| | |
| --- | --- |
| | Winner |
| | First Lady |
| | First Veteran (40 or above on the day of the race) |
| | First Junior (under 16 on the day of the race) |
| | First Local ?resident of Wildboarclough, Wincle or Macclesfield Forest parishes |
| | First team ?first 3 runners to count |
Registration
Please pre-register if possible by downloading and returning the form below. Registration forms will also be available on the day.
Results
Contact
For further information please contact Jon Mayne on 01260 253326 or jon.toothill@tinyworld.co.uk.
[TOP]